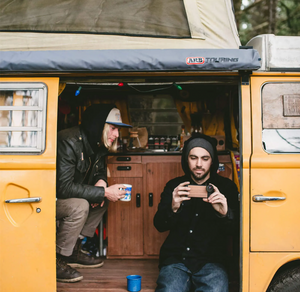 About Moment
Just like Fjorden, Moment's story began on Kickstarter. Their first product, launched in 2013, were premium camera lenses for smartphones. Since then, they've grown into a great company that does so much more: sell gear from other great brands, publish lessons from go-to creatives, and run photo adventures all over the world. We're honored to team up with Moment to bring you stellar photography gear for your iPhone.
Visit Moment
FJORDEN IS A CAMERA COMPANY BASED IN OSLO, NORWAY.
We're scientists, photographers, industrial designers, electronics engineers, software developers, UX/UI designers, and manufacturing experts. We love photography, and our mission is to build the world's best smartphone camera system. You can reach us at hello@fjorden.co!
Visit our Help Center if you have any questions about our products or your order. If you can't find your answer there, feel free to contact us through our live chat.