Fjorden Camera is a free app for iOS that offers advanced, yet intuitive camera controls for fast, one-handed shooting.
Form Follows Function
Just like the Fjorden Grip, the Fjorden Camera app was designed with simplicity and ease of use in mind.
The UI is instantly familiar, with intuitive controls that are always within the reach of your thumb and never in the way of the perfect shot.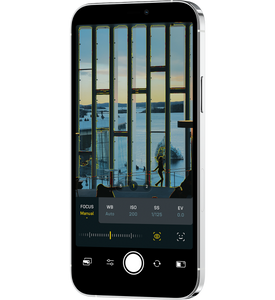 Complete Control
Full-Manual
Manually adjust Shutter Speed, ISO & White Balance with on-screen controls or with the Fjorden Grip, and keep your subject sharp in any situation with Manual Focus and Focus Peaking.
Full-Auto
Let the iPhone camera work its magic and just focus on your composition with Full-Auto Mode.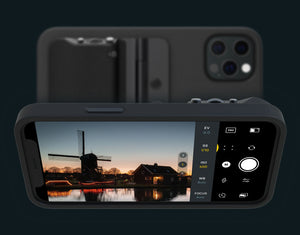 Even Better With a Grip
Take DSLR-like control of your iPhone camera with two-stage shutter button, zoom lever, and customisable dial and function buttons for Exposure, Shutter Speed, ISO and more.
Take your iPhone photography to the next level with the Fjorden Grip!
Pre-Order the Fjorden Grip
A Growing set of advanced features
Fjorden Camera is packed with everything you need to take your iPhone photography to the next level and we keep adding more features.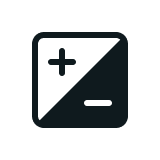 Full Manual Control
Quickly adjust exposure either by tapping on a reference point or manually adjusting ISO, Shutter Speed and Exposure Compensation.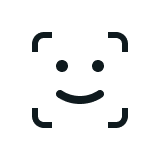 Focus Modes
Use Auto-Focus and Face Detection for quick and easy shots or adjust focus manually with Focus Peaking for maximum precision.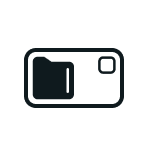 Fjorden Grip Integration
Bring back the tactile experience of photography and keep your eyes on exposure and composition with the Fjorden Grip.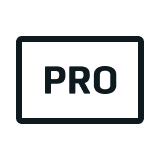 File Formats
Save your photos in light and compatible JPEG and HEIF, or use RAW and ProRAW with maximum details for post-processing.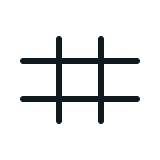 Composition Grids
Whether you're shooting in Full Manual or Auto, use Rule of Thirds or Dynamic Symmetry grids to compose your shot.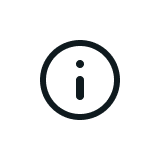 EXIF Data Viewer
Check the complete list of metadata for all the photos in your library, from location to capture settings and device info.
⭐️⭐️⭐️⭐️⭐️
5-Star ratings on the AppStore
"I no longer have to look for a suitable camera app that works for me! I have tried every popular camera app alternate and non capture the one handed operation quite like this one."

— 

snowflakemeltingblowtorch
"FINALLY AT HOME. I've always gone back to the default iOS camera app because other manual camera apps just are not designed well to put it bluntly. The Fjorden devs really understand what they're doing here."

— 

freebiepetey
"...this app is just better. First manual camera app I enjoy using, it's extremely intuitive, and I fell in love my first go."

— 

ZariaVick777
Join the Fjorden Community
Get behind-the-scenes updates, influence Fjorden's product roadmap, and talk directly to Fjorden's CEO, developers, and designers.