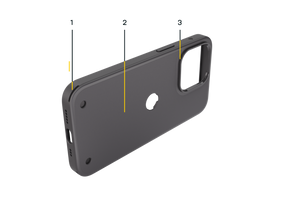 Wrist Strap Attachment
Keep your phone even safer while shooting with a wrist strap. The Fjorden MagSafe Case features two attachment points.

MagSafe Compatible
Super-strong magnets keep your phone safe on any MagSafe compatible charger or tripod.

Compatible with Moment Lenses
Easily add a Drop-in Lens mount and lenses from Moment and expand your camera's optical potential.
Visit our Help Center if you have any questions about our products or your order. If you can't find your answer there, feel free to contact us through our live chat.