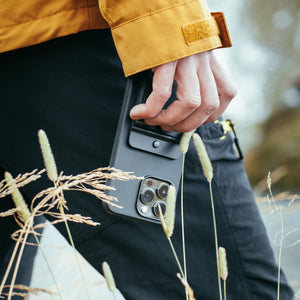 ELEVATE YOUR MOBILE PHOTOGRAPHY
Fjorden is the ultimate tool for mobile photographers. The Fjorden Grip gives you a better hold on your iPhone, as well as physical controls for shutter, zoom, exposure, and more.

The free Fjorden Camera App lets you shoot in Full Auto, Manual Mode, or Portrait Mode. Together, the Fjorden Grip and Camera App give you complete control over your iPhone camera.

Street, travel, family portraits: Capture stunning shots every time!
Get Yours Now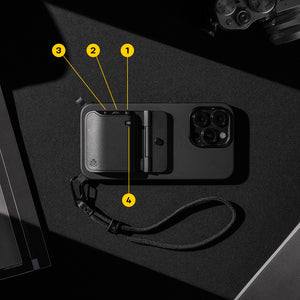 Physical buttons for your high-tech camera

TWO-STAGE SHUTTER BUTTON
Half-press to focus, full-press to capture.

CUSTOMIZABLE CONTROL DIAL
Adjust exposure, shutter speed, ISO and other parameters without changing your hand position.

MULTI-FUNCTION BUTTON
Choose what it does: Toggle flash modes, focus peaking, trigger selfie mode or switch between other custom settings.

ZOOM LEVER
Quickly switch between iPhone lenses, or smoothly zoom in and out.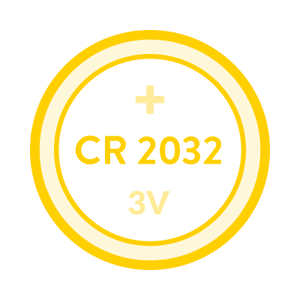 LONG BATTERY LIFE
A standard CR2032 coin cell provides up to 12 months of battery life and is easily swapped via the battery tray.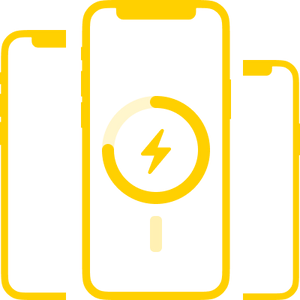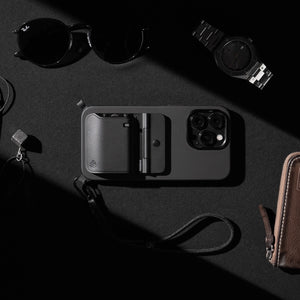 everyday carry
The slim design of the Fjorden Grip makes it easy to carry in your pocket every day. It adds only 1.1cm (0.4in), keeping iPhone + Grip slimmer than an AirPods case.

The best camera is the one that's with you - and now it has real camera controls.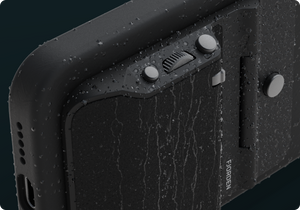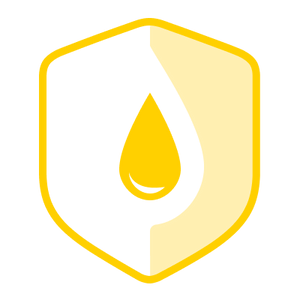 Weatherproof
Fjorden has a dust & waterproofing rating of IP54, exceeding the performance of class-leading cameras! Shoot with Fjorden in any weather.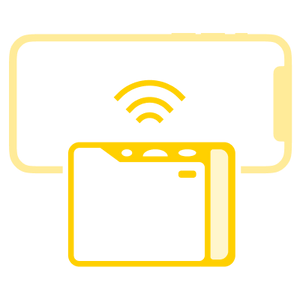 Remote Shooting
Fjorden connects via Bluetooth and lets you shoot remotely using a tripod. Perfect for shake-free night or astrophotography.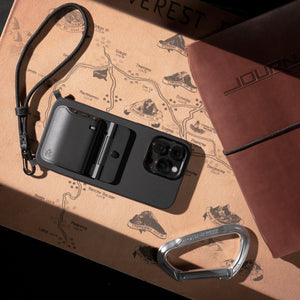 PERFECT FOR TRAVEL
Ultralight hikes, weekend getaways, nights out - bring a real camera without the bulk.
STEALTHY STREET SHOOTING
Focus, lock, shoot - all with fast, physical controls. Capture magic moments before they pass.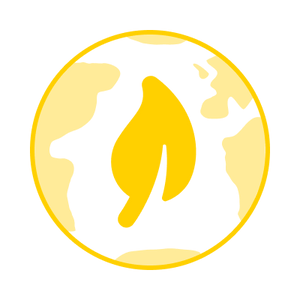 MADE WITH CARE
FOR THE ENVIRONMENT
Fjorden is committed to becoming a Climate Neutral Certified company. We will measure, offset, and reduce all of the carbon it takes to make and deliver our products and pledge to donate 1% of sales to environmental causes.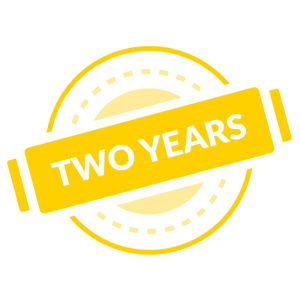 Built to last
Fjorden is designed to be used over multiple phone generations. We're offering a two-year warranty and a full 30-day money-back guarantee.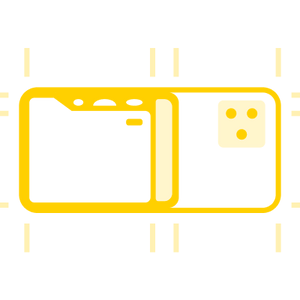 OUTSTANDING DESIGN
AND ENGINEERING
Designed in Oslo, Norway, Fjorden is a Winner of the 2022 iF Design Award, one of the most prestigious product design awards in the world.
Fjorden Camera App
The Fjorden Camera App for iOS is an advanced, yet intuitive camera app for fast, one-handed shooting. Use it in "Full Auto" to let the iPhone work its magic, or take manual control of camera parameters.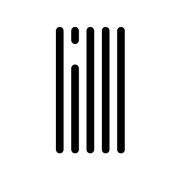 COMPATIBLE WITH
PROCAMERA
ProCamera is an award-winning "Swiss Army Knife" for iOS photography, bursting with state-of-the-art technology for photography, video, and editing.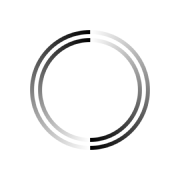 COMPATIBLE WITH
OBSCURA
Obscura brings the kind of controls you'd expect from a professional DSLR to your iPhone. Designed with intuitive controls, ergonomic design and beautiful filters Obscura is the camera that gets out of your way.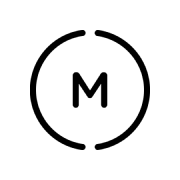 COMPATIBLE WITH
MOMENT LENSES
We love Moment's M-Series lenses. The Moment Drop-In Lens Mount snaps right into our Fjorden iPhone cases.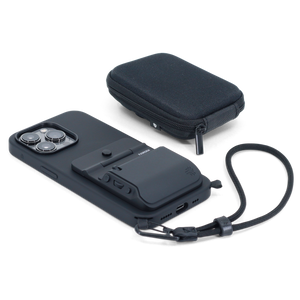 Save up to $40
on Pre-orders
iPhone 14 Pro/Pro Max and 13 Pro/Pro Max bundles are shipping now! 

Fjorden bundles with the MagSafe Adapter will start shipping in March '23. Place your order now and get a discount up to $40.

Get Yours Now
Visit our Help Center if you have any questions about our products or your order. If you can't find your answer there, feel free to contact us through our live chat.